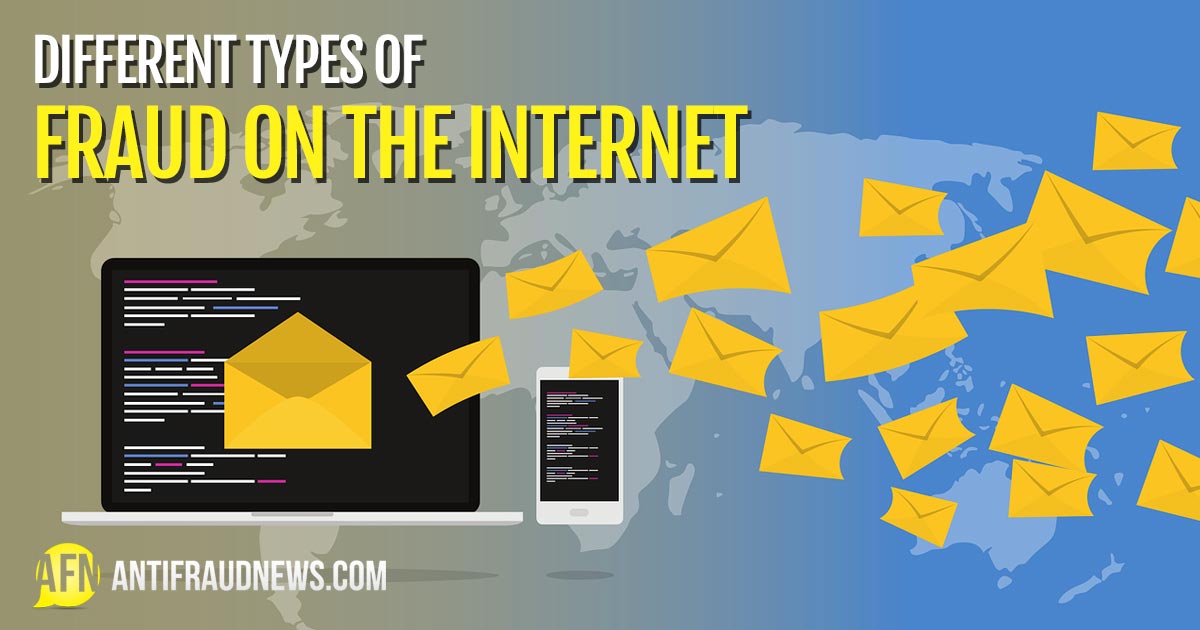 Fraud on the internet is rife as more and more users hop online and conduct their daily business. Scammers have become very intelligent in the way they lure internet users and trick them into paying over their hard-earned money. While the internet remains the most effective way to connect us to the rest of world, we need to stay alert and educated about lurkers waiting to catch an unsuspecting victim. Internet fraud techniques have become more sophisticated and the best way to put a stop to it, is to avoid becoming a victim by keeping your wits about you while making use of the internet.
Types of Internet Fraud
Scammers on the web have become very specific in the way they target their victims. These scams are intelligent and the best way to avoid becoming a victim is to recognize a scam when you see one.
Spam Emails
A bulk email system is used to send out millions of emails in attempts to attract an unsuspecting victim. These emails can contain corrupt malware that, once opened, infects a computer allowing hackers to gain access to your personal details. This is most often done through the inclusion of a link in a mail that the user then clicks on which gives fraudsters access to your computer. Users can be enticed with product or service deals, sweepstake scams with online winnings or other offerings like low-interest loans and free credit checks. In some cases, these emails serve to steal a person's identity by retrieving all their private information stored on their computer. Always check the source of an email before opening links. Usually, you will be able to see by the sender's email address and small tell-tale signs in the mail/link whether this is legitimate or not, but should the mail be unsolicited, this should raise red flags for you.

Credit Card Fraud
A common technique used to commit credit card fraud occurs whereby a site selling products or services requests the user to input their credit card details into an online form in order to continue with a purchase. When a site is fraudulent, they will take this information and misuse it whereas a legitimate website would protect the user's information with safety portals and the like. When making use of online shopping services, be sure to verify that the website is in fact safe to use and the vendor/s are who they say they are. This can be done by reading reviews on the site, across Google, Amazon seller reviews etc. This kind of search will quickly give you a good idea of whether the website is trustworthy or if other users have had negative, fraudulent experiences.

Investment Fraud
There are a few ways in which fraudsters target stock investors. Investors are enticed through an online newsletter where favorable information on stocks is offered, but it will cost them to obtain. The information that is offered, is in fact false and there is no legitimate, useful information. Online bulletin boards are used by companies to publish updated information, and fraudsters are using this platform to post false information. Other methods include posting fake information to trick investors into making moves such as selling or buying stocks with false projected value. Investors stocks then lose or gain money based on the information provided and, in most cases, it is a plot to strengthen one stock while weakening another.

Internet Auction Fraud
This method of fraud targets users of websites that operate like eBay, where items are auctioned and the highest bidder wins. The product is either non-existent or the item is not as described or pictured. Money is then paid to the auctioneer before the item gets shipped. When the item arrives at the buyer (if it does at all), it is nothing near as expected and often very low quality and value. In the case of eBay, customers are protected with various protocol to ensure that the buyer's money and goods are in safe hands.

Reporting Internet Fraud
Becoming a victim of internet fraud, or any fraud for that matter can leave a person feeling pretty violated and angry. There are different resources that have been set up to assist victims of fraud in reporting the case to relevant parties. There are organizations that want to help because regardless of where the crime took place, cybercrime is still a crime.
The Internet Crime Complaint Center
This is a partnership that has been created between the US Federal Bureau of Investigations and the National White-Collar Crime Center. The ICCC (Internet Crime Complaint Center) is a platform used to report the more serious crimes such as online extortion, identity theft, computer hacking and other major cybercrimes. If you believe the crime committed against you is serious, you should report it to the ICCC. Should they not be able to assist you with logging your complaint they will direct you to the right agency.

The Online Better Business Bureau of the US and Canada
If you have a complaint against an internet-based retailer or other businesses, the Online Better Business Bureau of the US and Canada is the site to visit. This bureau also offers a service whereby you can research other complaints against merchants should you feel that the site you are interested in may not be legitimate in their business dealings. You can also view a database of complaints and resolution statuses.

The USA.gov's Internet Fraud Information
Victims of crimes such as phishing attacks, internet investment fraud, consumer complaints involving marketing, scam emails and other online fraudulent activities can visit this site, which once visited will direct you to the right agency to report your crime.

Although online retailers are really convenient and efficient, you need to be aware of the sites you are making use of and the reputation they have. A few simple online searches can save you a lot of money and headaches in the long run. If you are not 100% confident in the site you are visiting, do not disclose your private information. Beware of unsolicited emails that contain links and never give away your personal information while online. Being a conscious online user will be the first step to being a safe online user and to avoid becoming a victim of fraud.