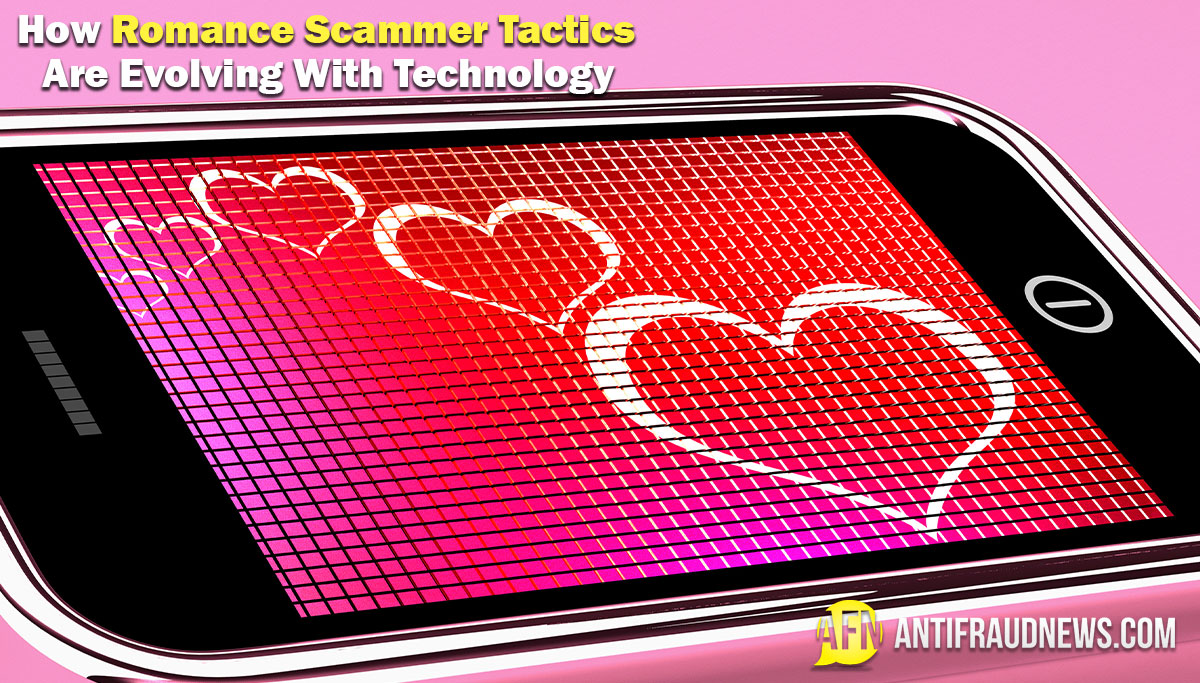 Over the last decade, technology has given rise to modern forms of social interaction on social media platforms and dating websites. These digital forms of communication technologies give people the ability to overcome physical, social and geographical barriers to building romantic relationships, making it easier to meet new people. In the United Kingdom alone, 6% of married couples today say that they met their partner online.
While this rise in digital communications has helped many people find love – it has also given rise to online romance scammer tactics. Sadly, online fraudsters are targeting people who are seeking relationships on dating websites or social media channels and manipulating them into a fake relationship, only to take money from them and disappear. With the Coronavirus forcing people into lockdown all over the world, more people are left lonely online and being targeted by romance scammers.
Here we'll explain how the scam works, how these online romance scammer tactics have evolved using social media and online dating apps, as well as some tips on how to stay a step ahead of the scammer so you don't fall victim to an online romance scam.
How Do Online Romance Scams Work?
Online romance scammer tactics usually include setting up a fake internet profile on a dating website and trying to form an online relationship with a potential victim. Usually, the scammer will say that they're from a different state (or foreign country) so that it's very difficult to meet up in person and instead they try to form a deep emotional bond over several months of speaking via text or email.
After a while, the scammer will then try to extort their victim for financial resources and use their relationship to manipulate the victim into sending them money or gifts. Often, the scammer will invent some type of story to explain why they need the money – they're ill and they need money to pay medical bills or buy medication, or that they need money so that they can come and visit you in person.
Many of these romance scammer victims are middle-aged women, seeking love online. In 2018, it was reported that romance scam victims in the United Kingdom lost an estimated 50,000,000 pounds, with the average age of the victims being 50 years old, and 63% of these victims being women. While these numbers are already quite significant, it is likely to be even higher due to underreporting as victims don't come forward because they feel too ashamed that they fell for a scam like this.
Top Online Romance Scammer Tactics
The sad reality is that fraudsters and romance scammers have always been around, even before the internet existed. But the internet and rise in technology has certainly caused romance scammer tactics to evolve and helped scammers become more successful.
Before online dating apps like Tinder and Hinge existed, people who wanted to find love online would need to sign up for a paid account and all of their details would need to be verified so that they could find their perfect match. These days it's much easier to simply download an app for free, create an unverified profile, and swipe away – giving scammers the opportunity to pretend to be whoever they want to be and meet unsuspecting victims in a matter of minutes.
Since it has also become easier to transfer money online, scammers will have an easy time simply asking their victims to send them money using services such as PayPal, so that they don't even need to be in the same country as the victim to take money from them.
Social media platforms such as Instagram and Facebook have also made it easier for scammers to create fake profiles because they can access public accounts and assume the identity of another person using their photos and online information. This way they can make themselves seem more appealing to their potential victims.
Tips For Staying Ahead Of An Online Romance Scammer
The world of online dating apps and social media doesn't need to be a scary place if you know what to look out for when it comes to online scammers. Here we'll break down the top tips for staying ahead of an online romance scammer:
Avoid using free dating sites: If you are truly wanting to find love online then it is likely that you won't run into a scammer on a paid dating site. Paid dating sites also have much bigger budgets for filtering out any profiles that could be fake.


Look out for red flags revealing online dating scams: If something sounds too good to be true then it likely is. Keep an eye out for any potential red flags that might make you suspect their profile is fake. Do a reverse image search on their photos so that you can find out if their pictures are linked to any public accounts.


Always ask to video chat: If they always have an excuse as to why they can't meet in person or video chat then it is likely that they are not who they say they are.


Never send money to someone you have never met before: This might seem like an obvious tip but these scammers can be extremely emotionally manipulative. Never send money to someone you've met online that you've never spoken to or met in person – no matter what story they give you.


Use your common sense: Lastly, you should use your common sense and go with your gut. If something feels off, then you should trust your instinct and ask a friend or family member for their opinion.
Stay informed and avoid falling for online romance scammer tactics. Keep checking our blog for updates on the latest anti-fraud news.