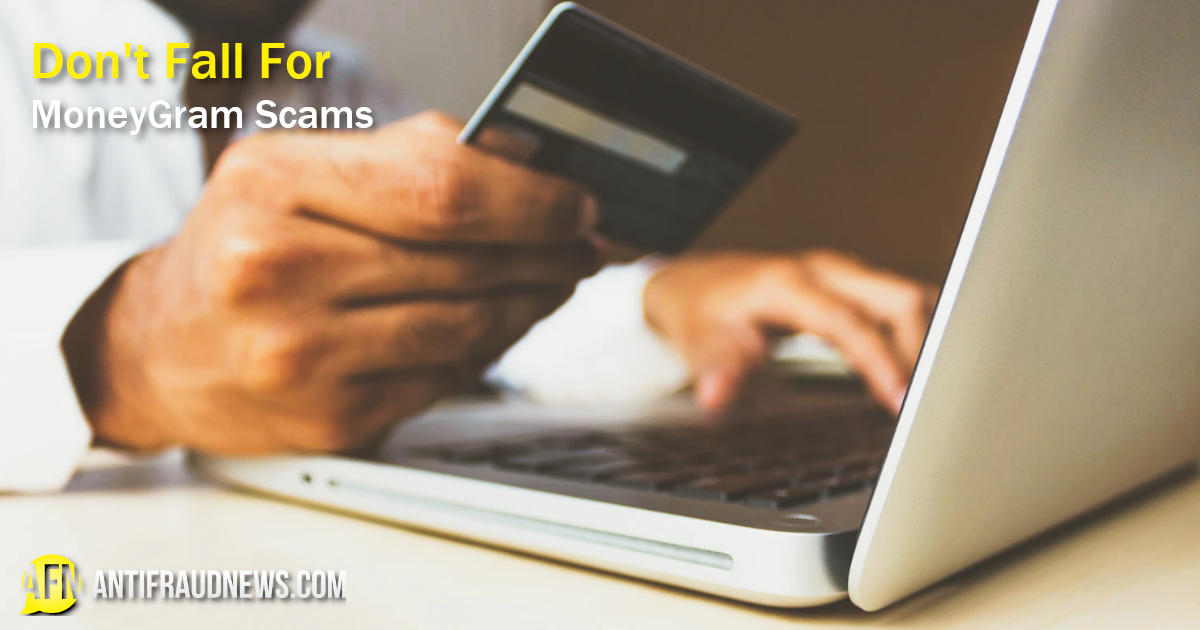 When it comes to making online payments, it's extremely important to remain vigilant and be certain of who you're making the payment to. These days, we're so used to online shopping and paying for things over wire transfer, it can be easy to fall for a scam without giving it a second thought.
With the holiday season fast approaching, and many of us wanting to stay indoors to do our shopping this year, we need to be even more aware of online fraudsters using social engineering to scam us, when using online payment platforms such as MoneyGram.
Here we're going to take a look at some of the most common MoneyGram scams to be aware of, how to avoid them, and some tips on how to stay safe online.
Common MoneyGram Scams
It's never a good idea to send money to a stranger online. Here are the most common MoneyGram scams to be aware of.
IRS Extortion Scam
A common MoneyGram scam to be aware of is receiving a phone call from someone claiming to be from the IRS asking you to make outstanding payments to them. The scammer will then ask you to wire the money to them using MoneyGram, even threatening jail time if you don't. These scammers can also use spoofing to trick you into thinking the call is coming from a Washington D.C. area code, which makes the call seem legitimate. It is always safe to assume that no government employee would ever ask you to make payments to them over the phone, or even threaten jail time.
Fake Disaster Relief Scam
Another common MoneyGram scam is a fake disaster relief scam where the scammer will pretend to be raising money to help people who have suffered loss from a natural disaster. This can come after an earthquake, hurricane, fires, or floods, where people are left homeless and hungry. The best way to avoid falling for a scam like this is to only make donations to a legitimate and well-established charity organization rather than to someone you don't know.
Fake Refund Scam
This type of scam is when someone tries to call you claiming to work with the FTC (Federal Trade Commission) and offering you a refund – sounds great right? No! It's a scam! The fraudster is only pretending to offer you a refund in exchange for getting access to your bank account information and personal details. It is important to never give out this information over the phone as the FTC would only ever send you a refund by check.
Online Shopping Scam
When we're scrolling through Facebook Marketplace or Craigslist, it can be tempting to see things you want at such low prices! More often than not, if the price sounds too good to be true, then it probably is. A typical online shopping scam is when a fraudster will post pictures of something for sale online and ask you to transfer the money to them first but then you'll never hear from them again. The scammer might even send you a fake proof of purchase email stating that you'll receive the item after payment is made. Once you've made the payment, it'll be too late and there's no way of recovering it. It's much safer to buy your goods from legitimate online sellers than to risk being scammed.
Tips For Staying Safe Online
Online money transfer systems like MoneyGram are easy to use, and shouldn't be something to be afraid of, as long as you're staying vigilant about who you're making payments to. Here are some useful tips to staying safe online and avoid falling for MoneyGram scams:
Avoid making payments to strangers: The best piece of advice when it comes to staying safe online is to never give out your personal information or make payments to someone you haven't met before.


Don't give out personal information over the phone: It's easy to be tricked into thinking you're talking to someone you know or someone of importance over the phone. No government official or banker will ever ask for your banking details or passwords over the phone.


Only make donations to well-established charities you can trust: Avoid falling for fake charity scams by donating to well-known and established charity organizations you can trust.


Perform safe online shopping: Try to purchase things from secure online shopping websites and trusted third-party sites like Amazon, and avoid buying items from strangers.


Review the MoneyGram Fraud FAQ: Learn more on how to protect yourself against MoneyGram fraud, and the steps to take if you've been a victim of wire transfer fraud.
Lastly, the best way to protect yourself online is to stay up-to-date with the facts. Stay one step ahead of the scammers by checking our blog for the latest on anti-fraud news.