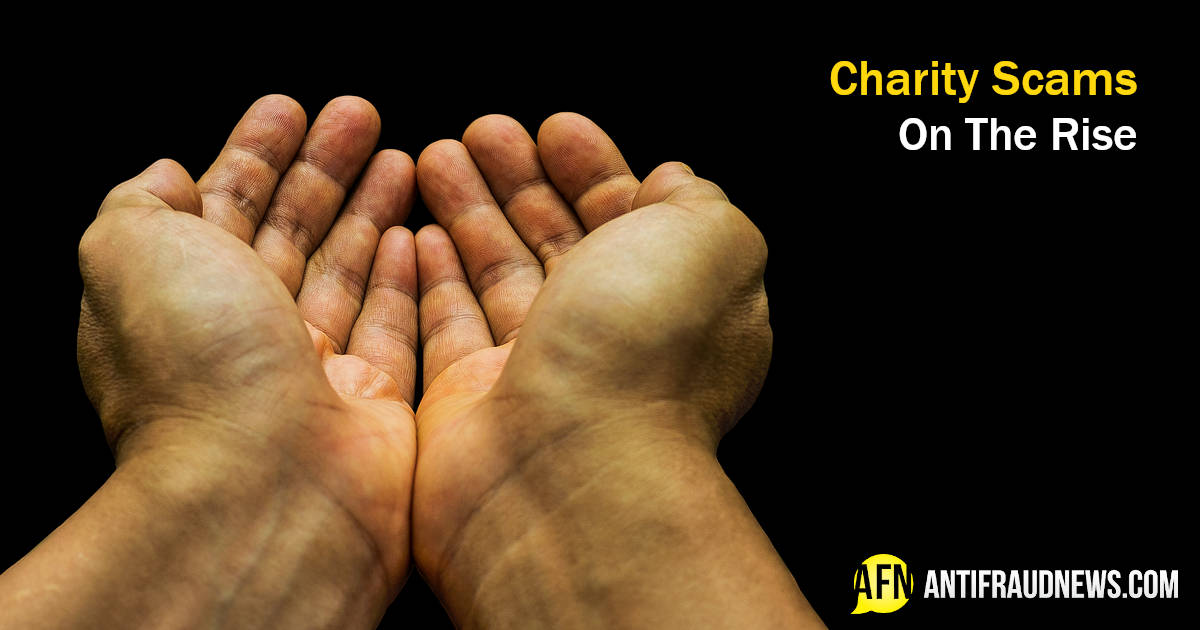 The world is more connected than it's ever been thanks to the internet.
We have everything we need at our fingertips, requiring very little effort on the part of the consumer. We can do our grocery shopping online, clothes shopping, book flights, and plan holidays. The internet has opened up avenues for causes and charities across the world. Social media has allowed us to reach out and support those in need, which has no doubt changed many lives.
The problem with the level of accessibility we have as consumers of social media and the internet means that scammers have more access to vulnerable, unknowing individuals that are tricked into supporting causes that appear legitimate. Fraudsters are inventive with their methods and are constantly finding new ways to scam people out of their hard-earned money. You need to be aware and take care of where you offer your support to avoid these charity scams.
Charity Scam Techniques
The ways in which scammers trick willing supporters differ from charity to charity, although we have noticed a few more popular methods that are used. These include:
Caller ID: Changing caller IDs to look like the call is coming from a local area.


Familiarity: Using a name for the charity that sounds familiar or like other charities. In some cases, they've even gone so far to mimic the real charity website and design. However, there are flaws in this method that can be picked up when doing your research. Fake websites scams are on the rise too and responsible internet users must be conscious of this while spending online.


Tax Deductions: Claiming donations are tax-deductible when they aren't.


Purpose Of Use: Using vague claims about the purpose of the funds, where they will be directed, and how they will benefit the charity but never giving real specifics.


Sweepstakes & Lotteries: Offering guaranteed sweepstakes winnings for donations.
Do Your Research
Just like you would research a new restaurant to try or a new gadget you're interested in, research the charities before you freely donate money. Your goodwill gesture should not be wasted.
In some cases, the signs will present themselves quite obviously when you dig a bit further. Legitimate fundraising efforts and plans will not be so urgent that you're pressured to donate on the spot. Having a look at the charity website and information will be a good start. There are also websites that allow you to verify the status of their legitimacy.
These sites include:
GuideStar.org: You will need to create a free account, but you gain access to detailed reports and information about a host of organizations that will surely give you the peace of mind you need.


CharityNavigator.org: The free membership option only supplies limited information but is worth a look.


The Better Business Bureau: Here you will find plenty of information you need that can assist you with your decision in a simple way.
Give Responsibly
If you decide you are comfortable to donate to a chosen charity, make sure that the portal you are using is safe and secure and has been verified. Giving away your banking credentials, pins, passwords, or any other unnecessary personal information should not be taken lightly.
In some cases, while the cause they promote is a legitimate cause, any intermediate party accepting funds on their behalf should also be investigated. This is especially important during major crisis events as charity scams become even more prevalent during those times.
Be On The Lookout
Social media has played a big role in benefiting the needy, charities, individuals, and personal causes. Fraudsters will use this success and try to appeal to the unknowing through images and stories that make you feel personally affected.
Because we spend a huge amount of our time online on our phones and computers, this is a new avenue for con artists to appeal to masses. Verify the story, verify the source, and verify the nonprofit requesting support. Donate directly on the website of the cause you are wanting to help.
Receiving emails that are unsolicited, with attachments and pictures should make you cautious from the jump. Don't open these attachments as it may have malicious content that can damage your computer. In some cases, you will receive an email because of the information you've previously given out. Emails can be sent in bulk and receive a timely response. It is a surefire way to trick the vulnerable.
If you're uncomfortable with email communication because you feel you did not sign up to be contacted in this nature, opt-out. If you are interested in an email you've received, do your research and read up about the information that's been provided. Online scammers will continue to amend their approach to stealing money from people. You can no longer simply look at the creditability of email communication. Look deeper.
One of the biggest red flags should be the gut feeling that something isn't right. If the organization is very well known, make sure you are in fact donating to the main charity and not a charity claiming to be collecting on their behalf. If you've done your research, investigated the charity, and you still don't feel comfortable, don't let your money go. Charities must be verified and registered. You should be able to access direct information about how donations are spent, without feeling like you are being pressured or rushed to decide.
Give comfortably by doing your research and trusting your gut feeling.